Sabah: The Battleground for the UMNO Deputy President
THE CORRIDORS OF POWER
by
Raja Petra Kamarudin
Anwar Ibrahim
managed to topple the then incumbent Deputy
Prime Minister,
Tun Ghafar Baba
, by cornering Sabah. Sabah is certainly a most important state and the fact that in Sabah money talks and bullshit walks means that that is the state one should buy up and put in one's pocket. And Najib did just that. Recently, he used RM50 million of Felda's money to buy off the 25 Umno division heads there. After receiving RM3 million each from Abdullah Badawi in September last year, the 25 Umno Sabah division heads are now receiving another RM2 million each from Najib. Isn't it nice being an Umno division leader, especially if you are a Sabah Umno division leader?
But is this enough for Najib to fend off any move to remove him? Time will tell and we are certainly in for interesting times ahead of us.
In May 2005,
Malaysia Today
carried a special report in two episodes called
'Sabah: the battleground for the Umno Deputy Presidency'
. These are some of the things we said then: It is said: the Battle of Britain was won on the playing fields of Eton. But that is what the English say. Malays have another saying. And that is: the Battle of Umno is won in the State of Sabah.Since we are in the mood for clichés, might as well I ramble on with some others.
It is said: those who forget history are doomed to repeat its mistakes. Well, on the flip side of the coin, those who remember history can also ape its successes. And Sabah is one case in point where history has taught us that one man's loss was another man's gain.
When Anwar Ibrahim took on the then Umno Deputy President and Deputy Prime Minister, Tun Ghafar Baba, he chose Sabah as his battleground. If he could defeat Ghafar in Sabah then he could take him on throughout the rest of Malaysia. Anwar did not even have to do that. Once Ghafar saw he had lost Sabah, he backed off, allowing Anwar to win the post uncontested. To attempt any defence against Anwar's onslaught would have been futile. Once Sabah is gone he might as well retire and make way for Anwar.
That is how important Sabah is to whosoever aspires to be the top dog in Umno.As they say: (yet another cliché) there's no point in trying to re-invent the wheel. Sabah is a proven formula. So, Sabah must be the battleground for anyone who wishes to take, or retain, the number two slot in Umno -- and the number two will be the one who traditionally goes on to become the top dog in Umno as well as Malaysia's Prime Minister (and the phrase 'top dog' is not used as any mark of disrespect here). And I say 'traditionally' because this is not a party rule cast in stone.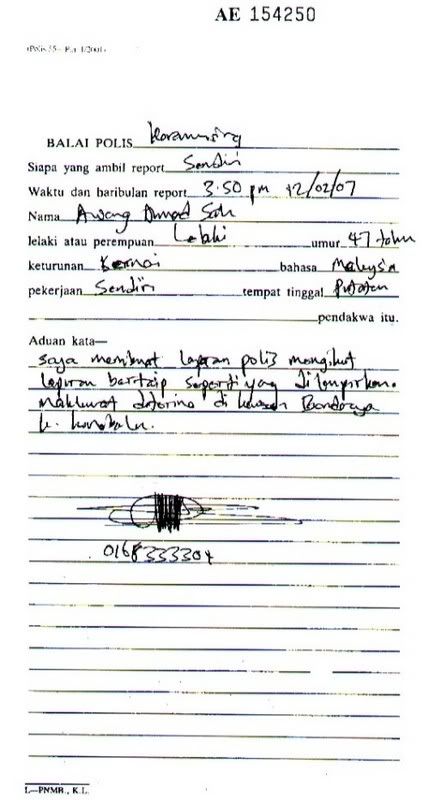 Traditionally, whether you eventually do become number one or not, would all depend on whether you can sustain the number two slot. Anwar Ibrahim did not. Neither did Ghafar before him. And Musa Hitam before that too suffered the same fate. They all retired as number two and never made number one. Of course, if Tun Dr Ismail had not died prematurely, things may have worked out very differently, especially since
Tun Razak
died in office.

But Tun Dr Ismail died ahead of Tun Razak so everyone's fortunes changed along the way and the end result was Malaysia ended up with Dr Mahathir Mohamad as Prime Minister for 22 long and dreary years...sigh...Okay, back to Sabah, what has Sabah got to do with all this? Simple, the Battle of Sabah has already begun. It in fact started awhile back as soon as Abdullah Ahmad Badawi took over as Prime Minister and Najib Tun Razak as Deputy Prime Minister soon after that.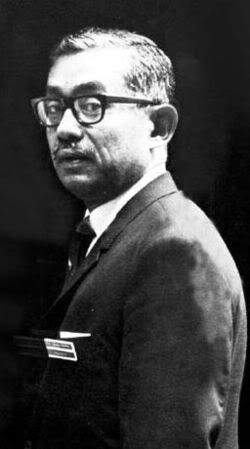 The multi-billion Ringgit question is: how long will Abdullah stay on as Prime Minister and will Najib take over once he retires (or is forced into retirement -- which is a scenario that cannot be discounted taking into consideration his dismal performance as Prime Minister thus far)?

Not even Abdullah knows how long he will stay on as Prime Minister. It could be another five years. It could be ten years. There are many factors that would decide this and Abdullah may have no say in the matter. And there is no guarantee either that Najib would be taking over once Abdullah finally moves aside, whenever that may be.

I have said this before and I will say it again: 24 hours is a long time in politics. Anwar Ibrahim got reduced from being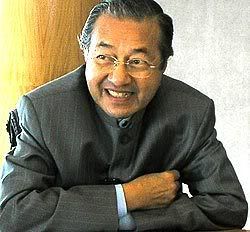 Dr Mahathir's anointed successor (as confirmed by Dr Mahathir himself in Penang in late August 1998) to being 'unemployed' (on 2 September 1998) in a matter of days. If your political fortunes can change drastically in less than a week, what more if you need to linger for five or ten years? Much can happen in five or ten years to change the course of history. The 13 May 1969 race riots, Tun Dr Ismail's and Tun Razak's deaths, Umno's entry into Sabah, the 1997 Asian Economic Crisis, and so on, all had a bearing on who eventually went on to become Malaysia's Deputy Prime Minister or Prime Minister.

It is no secret that Abdullah's son-in-law, Khairy Jamaluddin, wants to be the next Prime Minister after his father-in-law -- and he wants this to happen by the time he is 40. That is slightly over ten years from now.

So Khairy needs Abdullah to stay on for at least another ten years. If, for any reason, Abdullah has to retire prematurely, then Khairy's fortunes would change. His chances of becoming the next Prime Minister are tied to Abdullah's chances of staying on for another ten years or so. And, within the next ten years, Khairy needs to wangle himself into the number two slot in Umno -- meaning, he would then be the Deputy Prime Minister of Malaysia.

But this is easier said than done. Currently, the number two is Najib. And Najib too wants to be the next Prime Minister (and so would I if I was currently the number two) so he is not about to roll over and play dead. If Khairy wants Najib's job he would have to fight for it. And Najib would certainly give Khairy a run for his money.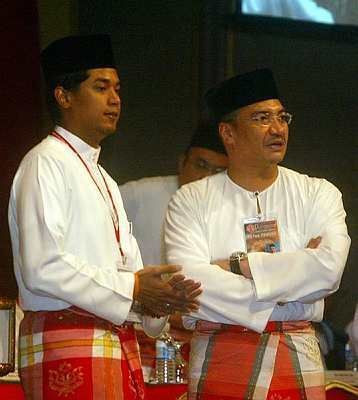 Khairy (read the Khairy Chronicles) has given himself ten years. This is what he told his close circle of friends who, understandably, are all excited over the prospect. He will go for broke these next ten years. If he makes it, well and fine, he will become Malaysia's Sixth Prime Minister some time after 2015 (or maybe seventh if there is an 'interim' Prime Minister a la Goh Chok Tong of Singapore in the form of Anwar Ibrahim). If he does not, he will then move on and maybe build a new life for himself overseas. Either way Khairy has nothing to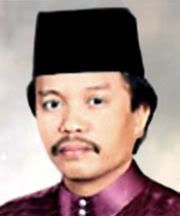 lose.
Khairy's first task would be to dislodge Najib from the number two slot. The acid test would be the Sabah Chief Minister's post. Khairy is backing the Chief Minister, Musa Aman, who is also the Umno Chief for Libaran. Najib, on the other hand, is backing Mohd Shafie Haji Apdal, the Umno Chief for Semporna and Federal Minister of Domestic Trade and Consumer Affairs.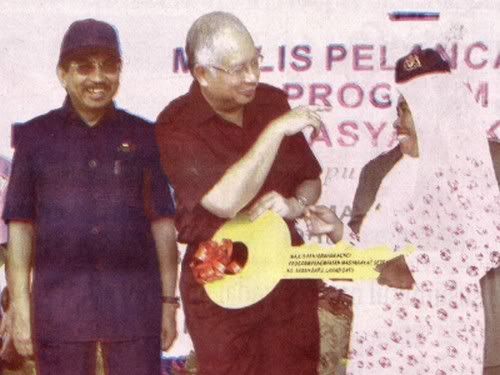 If Najib can engineer the ousting of Musa and can successfully place his man on the throne, then his hold over Sabah would be secure, just like Anwar before this. However, if Musa gets to stay on as Chief Minister, then Najib would find Sabah tough going, just like what Ghafar experienced. And, as mentioned earlier, whosoever wins Sabah would have the better chance of making it to, or retaining, the number two slot in Umno.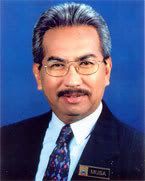 Khairy is definitely going all out to ensure Najib's man does not make it and that Musa stays. And Musa, because of the many 'cases' hanging over his head, would have to ensure he is in Khairy's good books lest he gets inserted into the list of 18 'high profile' corruption cases sitting on Abdullah's table.
So let's watch Sabah. What happens in Sabah would be a good indicator of how the fight for the number two slot in Umno is developing. If Musa is retained as Chief Minister, then Khairy would be in a very strong position to take on Najib. However, if Musa falls, then Khairy would be weakened, especially if his successor is a Najib man.
Sabah Umno has 25 divisions. Currently, 18 are opposed to Chief Minister Musa Aman while only seven support him.Sabah politics, just like in Sarawak, is unique in that 'warlords' call the shots and the federal government or the Umno headquarters have very little hold over the state -- worse still in Sarawak that does not even have any Umno presence there. That was the whole reason why Umno entered Sabah -- to control the state -- while Sarawak has 'wisely' resisted Umno's entry into the state.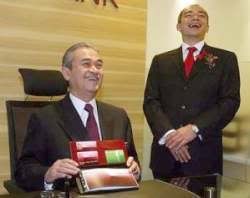 Musa is only useful to the federal leaders as long as he can control his 25 state divisions. If he cannot, then he is of no use to them and he might as well be removed. Musa's future would therefore depend on how he is perceived by the federal leaders, in particular
Prime Minister Abdullah Ahmad Badawi
and his team -- 'team' here meaning, of course, Khairy Jamaluddin, his son-in-law.
Both Abdullah as well as his deputy,
Najib Tun Razak
, are fighting tooth and nail to extend their tentacles into Sabah, a state that in the past has been the kingmaker for those who aspire to move up Umno's ladder -- or retain their positions as the case may be.
It is crucial therefore that Musa is able to give the impression he has a strong hold over the 25 divisions to convince the federal leaders he is able to serve them as their 'proxy' in Sabah.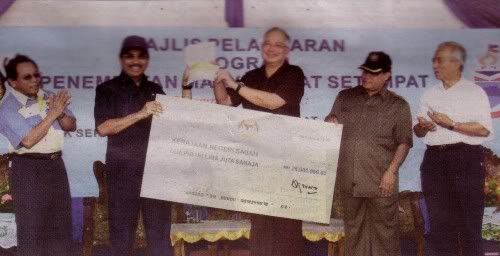 Amongst those said to be opposed to Musa are:
Datuk Haji Hajiji Mohd Noor, Bendahari Umno Sabah, Ketua Penaja Umno Bahagian Tuaran and Menteri Kerajaan Tempatan & Perumahan (a contender for the Chief Minister's post)
Datuk Haji Mohd Shafie Haji Apdal, Ketua Penaja Umno Bahagian Semporna (another contender for the Chief Minister's post and staunch Najib loyalist)
Datuk Haji Abdul Rahim Ismail, Ketua Penerangan and Menteri Pembangunan Pertanian Dan Industri Pemakanan (originally a 'Musa man' but recently turned foe)
Datuk Seri Panglima Haji Osu Haji Sukam, Ketua Penaja Umno Bahagian Papar (rumoured that Musa recently bought him over with a sizeable amount of hard cash)
Datuk Seri Panglima Kol. Dr Haji Lakim Haji Ukin, Ketua Penaja Umno Bahagian Beaufort (another contender for the Chief Minister's post whom, it is rumoured, Musa has bought over with a sewerage project and timber concessions)
Tan Sri Pandikar Amin Haji Mulia, Ketua Penaja Umno Bahagian Kota Marudu
Datuk Abdul Ghapur Haji Salleh, Ketua Penaja Umno Bahagian Kalabakan
Datuk Haji Masidi Manjun, Ketua Umno Bahagian Ranau, Penolong Setiausaha and Menteri Pembangunan Belia, Kebudayaan Dan Kemajuan Sukan (staunch Najib loyalist)
Datuk Haji Sairin Karno, Ketua Penaja Umno Bahagian Keningau (it is rumoured Musa has bought him over with a timber concession)
Datuk Bung Moktar Radin, Pejabat Umno Bahagian Kinabatangan (it is rumoured Musa has bought him over with a timber concession)
Datuk Masrani Parman, Ketua Umno Bahagian Kudat
Datuk Uzair Yahya, Ketua Penaja Umno Bahagian Sepanggar
Tuan Faisal Daeigo, Ketua Umno Bahagian Kota Kinabalu (brother-in-law of Tan Sri Pandikar Amin Haji Mulia)
Datuk Rizalman Abdullah, Ketua Penaja Umno Bahagian Tenom (it is rumoured Musa has bought him over with a timber concession)
Abdul Ghani Mohd Yassin, Ketua Penaja Umno Bahagian Pensiangan (straunch supporter of Datuk Haji Abdul Rahim Ismail)
Datuk Surady Kayong, Ketua Penaja Umno Bahagian Beluran
Datuk Seri Panglima Haji Ampong Haji Puyon, Ketua Penaja Umno Bahagian Sandakan
Samsu Baharum Haji Abd Rahman, Pemangku Ketua UMNO Bahagian Silam
And those in support of him are:
Datuk Seri Panglima Haji Yahya Hussin, Setiausaha Perhubungan, Ketua Penaja Umno Bahagian Putatan and Timbalan Ketua Menteri/Menteri Pembangunan Masyarakat; John Ambrose, Ketua Penaja Umno Bahagian Penampang (staunch Najib loyalist but recently bought over by Musa with a timber concession)
Datuk Hj. Tawfiq Datuk Abu Bakar Titingan, Ketua Penaja UMNO Bahagian Tawau/Pembantu Menteri Pembangunan Luar Bandar & Keusahawanan (controls all the projects in Tawau and Musa is using him to undermine Datuk Abdul Ghapur Haji Salleh)
Datuk Haji Sapawi Haji Ahmad, Ketua Penaja Umno Bahagian Sipitang and Pembantu Menteri KewanganDatuk Haji Juhar Mahiruddin, Ketua Umno Bahagian Batu Sapi (close ally of Tan Sri Pandikar Amin Haji Mulia)
Datuk Haji Musbah Hj Jamli, Ketua Umno Bahagian Kota Belud (close ally of Datuk Seri Panglima Haji Osu Haji Sukam)
Datuk Hj Hanifah Aman, Ketua Umno Bahagian Kimanis (Musa's brother)
Some time back there was much brouhaha when a senior minister in Abdullah's government announced there are 18 high profile corruption cases which the Anti-Corruption Agency would soon be bringing to book. After that sudden outburst, the country reverted to silence.
According to Khairy, the government has not abandoned the cases. Far from it, the cases are still very much on the government's radar screen. They just need to wait for the opportune time before pursuing them.On this list,

according to what Khairy told his close associates, are ex-Prime Minister Dr Mahathir Mohamad, one-time Finance Minister Daim Zainuddin, International Trade Minister Rafidah Aziz, Deputy Prime Minister Najib Tun Razak, Najib's wife Rosmah Mansor, Perlis Chief Minister Shahidan Kassim, Selangor Chief Minister Khir Toyo, and a few more -- basically all those viewed as a threat to either Khairy or his father-in-law.
Senior Umno officials feel the list is slightly too high-powered and smacks of another Anwar Ibrahim corruption/sodomy situation.
They are of the opinion that, while Khairy may be all gung-ho in his spring cleaning, Abdullah would never dare go for it. Dr Mahathir and Daim are just too powerful and untouchable, and if Khairy presses his father-in-law to bring both these warlords to book it may spell the end for Abdullah.The same goes for Najib and Rosmah as well. As much as Khairy may be keen to remove Najib as number two together with whom he perceives as Najib's 'mastermind', Rosmah, it would be too obvious that it is politics and not corruption that is the issue. So Najib and Rosmah may be just as untouchable as Dr Mahathir and Daim. As we all know, a Tsumani starts with an earthquake. Will there be a major tremor in Sabah that will trigger a political Tsunami, resulting in a significant power shift in Umno?
In the past, Sabah has been a factor in both Anwar's and Abdullah's political fortunes. Both Najib and Khairy hope, once again, Sabah would be able to play this role of kingmaker. But they must ensure, first of all, that 'their man' gets to sit on the Sabah throne.